We Are Enough - Mommy & Two Babies Art Print
$16.00

$16.00
EU & UK: visit my Etsy shop (KmBerggren)
---
---
Message from the Artist: When it comes right down to it all we have are those or that which we can touch right now. Surrendering into this moment, softening the spine, melting into the joy and ease of togetherness. A woman with light white hair holding a bald baby and embraced by a little girl. Perhaps a grandma being appreciated by her grandchildren. Or a young mother realizing that even though the days get long, childhood is short.

Looking for something a little different? Choose an Embellished Print to personalize eye color and/or hair color accents or Contact Katie if you can't find what you are looking for.

In the CHOOSE PRINT SIZE box above, select:

~a Hand-Embellished & Signed Art Print (not available with all images)
~a Signed Art Print on Paper
~or a Stretched Canvas Art Print

All prints are created from original Katie m. Berggren paintings.
---
More For You To Love
Customer Reviews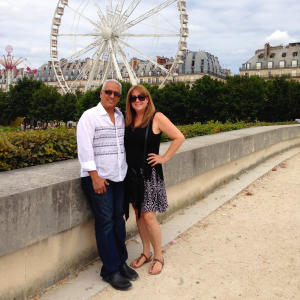 DL
05/29/2021
Dorene L.

United States
Never too late to get one !!
My friend is a new mom and had one of your beautiful pictures. My kids are 24 & 30 and I got one for Mother's Day. I just love it. It reminds me of such wonderful memories. Beautiful. Shipped fast & wrapped secure!